photo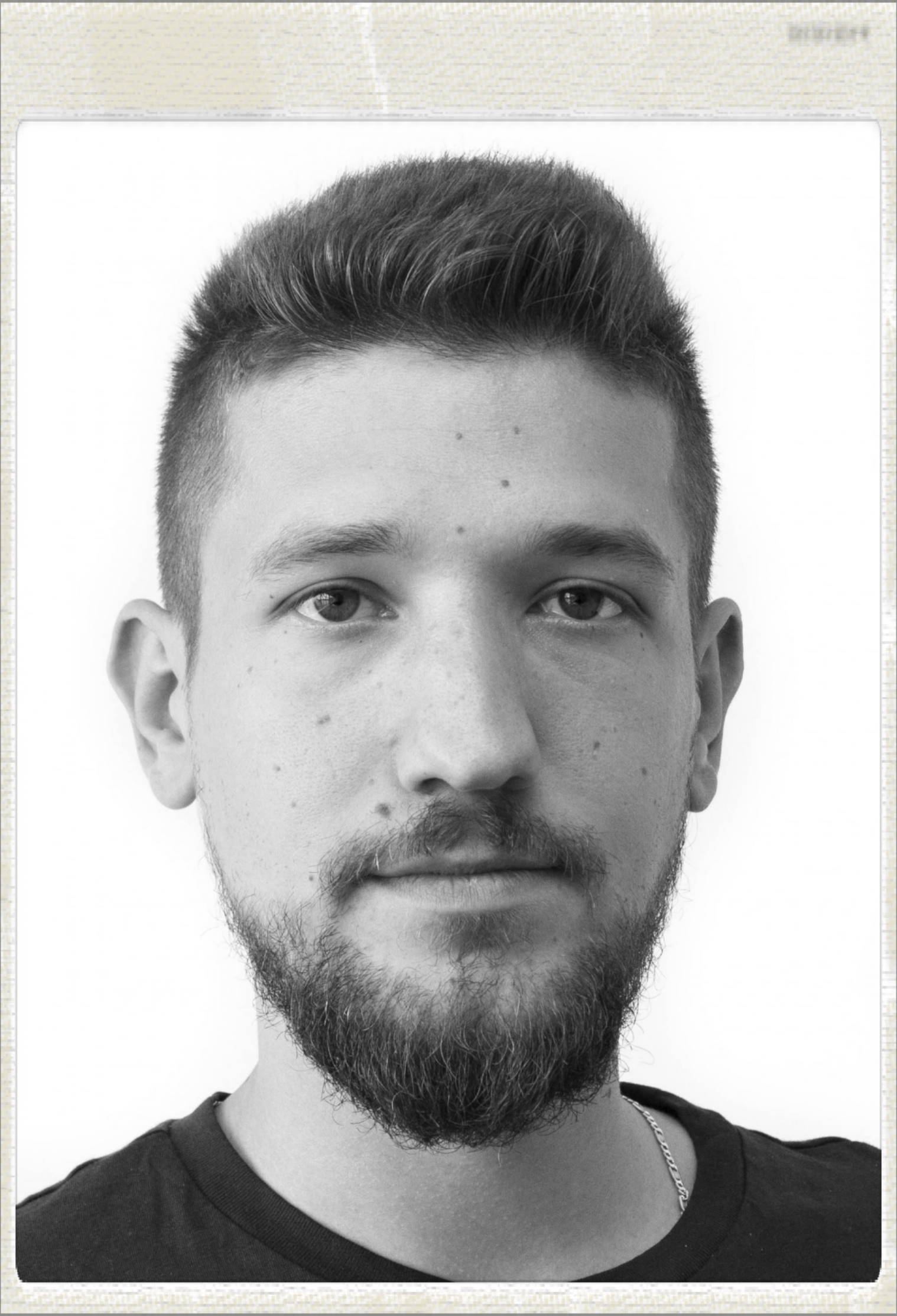 attributes
dev:
web:
db:
test:
google:





yes
summary
Here we see a prime example of a modern man.
Well fed, clean and healthy.
Cute blank stare, attractively crooked smile.
Just look at those wrinkles.
advantages
Now then, let's see what makes Jovan a great guy?
He has a great humor of sense.
He's organized.
eye for details,
He is never late and arrives precisely when he means to.
He's an IT guy, automation stuff.
He plays a guitar, badly though.
He likes all kinds of games.
He likes all sports where average-to-poor performance is tolerated.
He sings and hums all the time.
flaws
About his downsides, let's see:
He sometimes sings while you talk.
His shirts are all plaid.
He can be annoyingly impatient.
Occasionally OCD kicks in.
He asks for your advice and then doesn't listen to it.
He sometimes thinks and speaks at the same time and all that comes out is plain gibberish.
He doesn't like to be unliked.
He can't even fix your TV...
saga
80s (born)
90s (playground, dota)
00s (dota, geek, beer, first app)
10s (beer, it, belgrade, allied testing, qa, quality beer, first apparment, 3000+ km eurotrip, iswib, this, quotes, poker, flew an airplane, insicon, secret beer society, austria, catalysts, cloudflight)
20s (so far lived in 3 cities, in 2 countries, along 1 river

|